South Kingsville Medical Centre Upgrade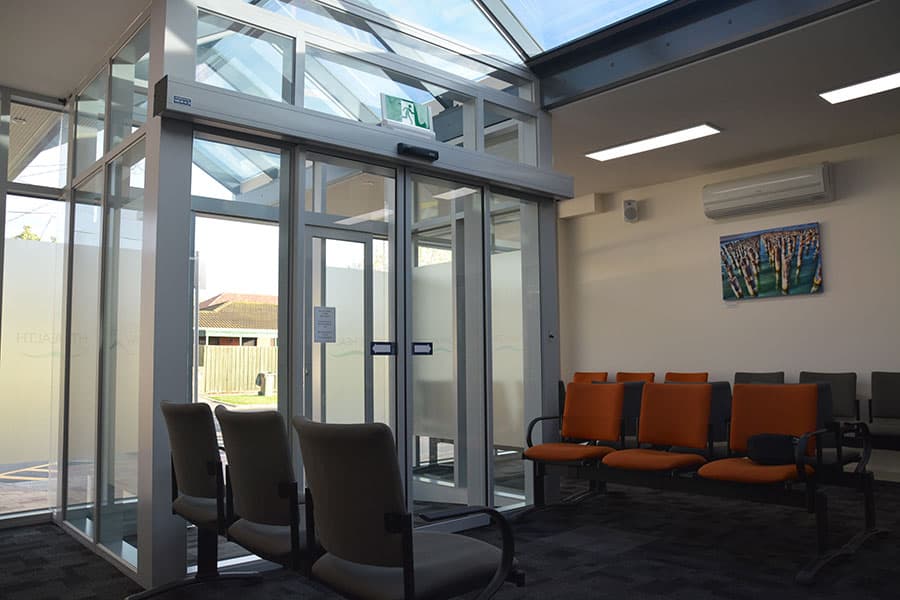 Client: Westgate Health Co-operative Ltd.
Project: South Kingsville Medical Centre – Vernon Street Administration Redevelopment
Scope: Redevelopment and reconstruction of existing administration and staff areas.
Showcases: Managing a live /operational site, integration with recommended design team.

Westgate Health Care Co-operative is a not for profit organisation that Loaram has been fortunate to service since 2014. Whilst it has regularly past been the case that Loaram has value engineered projects directly with the Westgate team, in this instance a more detailed level of design solution / documentation was essential.
Loaram was therefore pleased to recommend the team at Cotter-Reid Architects to provide an extra layer of formal design, town planning and consultant services. A compact and clever design was subsequently generated by Cotter-Reid which Loaram competitively tendered and secured.
The existing sites built form presented very unique challenges, including a super-six asbestos sheet roof and the reminders of its 80 plus years of past life that included 350mm deep triple brick internal walls forming a bank "strong room", and ceiling integrated steel rails / runners that once shunted the carcasses of an active local butchery.
However it is internally that the transformation is truly appreciable. Cotter-Reid were very clever in the way they managed to get as much natural light into the building as possible, difficult with a structure of this age and orientation.
Retaining aspects of the historic nature of the building was also front of mind, with the original brickworks featuring constantly in this regard. Vaulted ceilings were integrated into casual staff areas to create an impression of openness and space – where there really is very little.
Being equipped with excellent documentation certainly alleviated the challenges of delivering a reconstructed outcome of this nature, especially with the adjacent medical practice fully operational 12 hours a day across 6 days of the week.
For the Loaram site management team daily engagement with the practice management team was essential to plan around service interruptions, noise mitigation and trade movements each day, under the constant pressure of an administration team temporarily relocated to an adjacent building under a very short lease.
Hence when it all comes together as seamlessly as this, both on time and under budget, the sense of satisfaction is that little bit more rewarding again.
Project referee: Mary Anne Perry – Executive Officer – 9391 6777 – maryannep@westgatehealth.coop