Electrical Engineering Laboratory at Deakin University - Waurn Ponds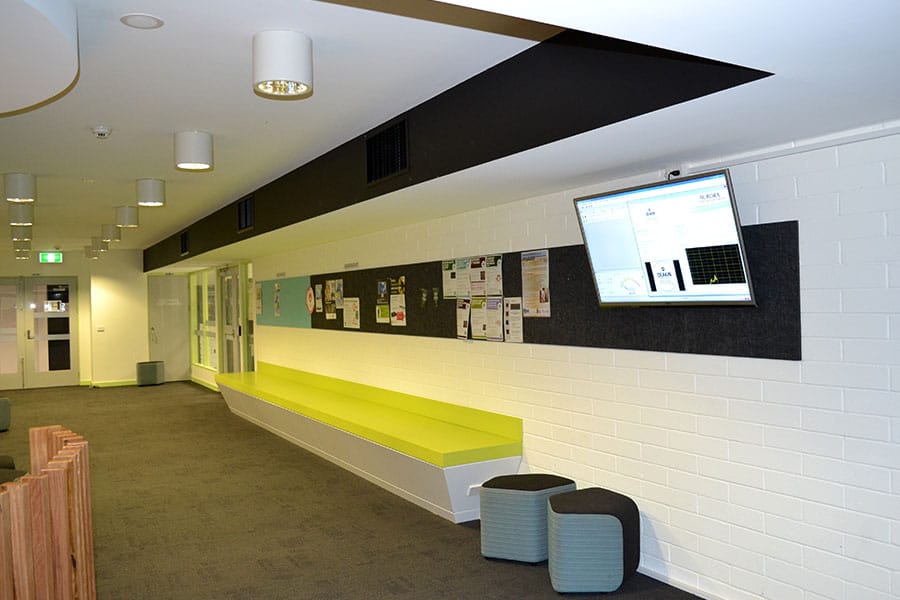 Client: Deakin University
Project: KC Building – Electrical Engineering and Civil Laboratory at Waurn Ponds Campus
Scope: Major refit of KC building over 2 levels for specialised laboratory applications.
Value: Combined labs $1,250,000
Key Trades: Lift, Hydraulic, Electrical, Mechanical, AV, Data, Security, Structural upgrade and major roof platforms, Finishing, Joinery.

2012 evolved into the year Loaram became expert in the configuration of specialised laboratories. Mid delivery of the ND lab project, Loaram was successful in a fiercely competitive market with its bid for the Deakin KC building Electrical Engineering Lab.
It transpired however that the usage changed and in a challenging situation, Loaram was required to re-quote the scope after winning the works. This had to be done urgently with several weeks costing research compressed into a handful of days for open review and assessment.
The onsite management tasks quickly escalated after a series of existing walls were found to have an unexpected structural role. More re-design introduced a new structural package which affected the mechanical design and generated a complete revision of roof plant platforms. The identification of asbestos further muddied the water as weekend works were deployed for safe removal to EPA and Work-Safe standards.
In parallel, Deakin management were tasked with converting an additional space to a new Civil Engineering use. This was an urgent need and Loaram was asked to prepare a complete submission within 14 days to undertake this extra package within the original program – effectively doubling the scope.
While adjacent and one level above the Engineering Lab, the Civil Lab brought new challenges including a custom disabled lift sourced from Europe. The Loaram preferred supplier base was pivotal to this process. With our continuity of works channelled to a focussed and dedicated group, Loaram was able to procure competitive costs and immediate responses that are virtually unknown in the construction industry.
Consequently the two Labs evolved into the one program with a common end date. The project progressed successfully and the interface with the working University proved manageable – always a critical aspect of working within the dynamic education industry.
Loaram then took a leading role in bringing the two projects together moving into the finishing trades. These trades included an especially detailed joinery package that featured custom fabricated stainless steel benches, booth seating units, complex reclaimed timber screens and a custom upholstery package.
Project Reference: Wayne Reid – Latitude Architects – 0418 362 485
Project Reference: Steven Skratulja – Deakin University – 5227 2989